Translator Interpreter Language teacher
Spanish, French as a 2nd language, and English lessons
Learning a language through theatre work
Language teacher since 2002 (among others, at Academia Nestor, Madrid) my language skills developed in Spain and in the USA are available for you to improve your Spanish, French as a 2nd language or English.
Private lessons for adults and children, all levels, intensive courses, conversation, playful activities from age 4 onwards.
Exam preparation: BAC, Cambridge Certificates, TOEFL…
Learning French, Spanish and English through drama: Workshops for children and teenagers organised during every school break.
Drama workshops in French, Spanish or English for adults: Build your self-confidence and express yourself in public using your imagination, while improving your French, Spanish or English on stage in the language of Molière, Shakespeare or Garcia Lorca!
Activity workshops in French, Spanish, or English for children and teenagers from age 4 onwards (private lessons or for two people of the same level).
Press :


Oral expression and Drama Coaching – Multilingual Presentation for Events
Actress, Drama Teacher for more than 10 years, Director, Multilingual Master of Ceremonies, Voice Over.
Examples :
Voice over App Artymax: The Alcazar of Seville
Drama Coach short film « Affaires non résolues » Passeurs d'images Production, Étaples
Interpreter, translator and Organiser (with the Cinéma Les 3 As), of the Spanish Movies Encounter CINE Y TAPAS, Le Touquet
Drama Coach short film "Éma", CLAP'ADOS
Oral Expression lessons, "Coopérative Jeunesse", Étaples
Master of Ceremonies Spanish Movies Festival CINESPAÑA, Toulouse
Multilingual Announcer EUROPEAN ATHLETICS CHAMPIONSHIPS, Madrid
Multilingual Announcer EUROPEAN FILM AWARDS, Barcelona
Master of Ceremonies CINEFRANCIA Festival, Zaragoza
Master of Ceremonies at the Olympic Stadium in Barcelona for the inauguration of The 10th World Policemen and Firemen Games, with Constantino Romero, actor
Master of Ceremonies CINESPAÑA Festival, Toulouse
Member of the jury Spanish Movies Festival CINESPAÑA, Toulouse
Voice-over documentaries, Channel Canal Val de Reuil
My extensive experience enables me to present all types of events, and to teach oral expression / Drama courses, to advise you and to help you express yourself in public (meetings, conferences, oral exams, job interviews, customer contact, phoning, casting, auditions, character building… in French, Spanish, or English).
For companies, opportunities of group workshops: Be more efficient and gain self confidence in trade relations through drama techniques applied to coaching.
Translation – Correction/Editing – Interpretation (English-Spanish-French)
Professional Translator, Editor and Interpreter (among others at Interpreting Services International Los Angeles FR<>EN – EN>SP, at the European Commission, Brussels…), I do Translations, Editing and Interpretation too.
Examples :
Le Touquet Tourisme FR>EN
App Artymax: The Alcazar of Seville SP>FR
Art Gallery "Métamorphose" FR>EN
Restaurant "Le Paris-Plage" FR>EN
Beauty Salon Yves Rocher FR>EN
"Vasarely" exhibition Museum of Le Touquet FR>EN
Champagne Léguillette-Romelot FR>EN
Spanish Movies Encounter CINE Y TAPAS FR<>SP, Le Touquet
Eurideas, SP>FR
Wayside Publishing, USA EN<>FR
Museum of Le Touquet-Paris-Plage FR>EN
Champagne et vous Festival FR>EN
Maison du Tourisme of Château-Thierry FR>EN
ADRT Picardie FR>EN
Cinespaña Spanish Movies Festival, Toulouse FR<>SP
Website Madrid 2012 for Olympic Games Candidature SP>FR
Champagne Belin FR>AN
Hebrew University of Jerusalem EN>FR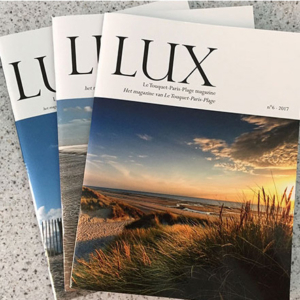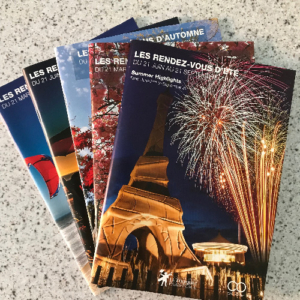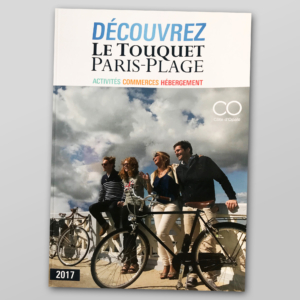 My perfect knowledge of English and Spanish (I lived and worked in Spain and in the USA for many years) is a decisive asset and a guaranty of quality for all translation projects in French, my mother tongue, as well as in English or Spanish, depending on the type of document to translate.
Personalised and free quote with no obligation in 24 hours
Payment methods accepted: bank transfer, cheque, cash (please refer to the General Terms of Business)
Diplomas:
M.A. level Translation & Interpretation, FR<>EN – FR<>SP   |   Monterey Institute of International Studies, California (USA)
M.A. Conference Interpreting, FR<>SP    |   Centro Universitario Cluny, Madrid (Spain)
Translation Certificates FR<>SP   |   Escuela Oficial de Idiomas, Madrid (Spain)
Theatre Training :
Conservatoire de Rouen
Cours Florent
Cours Yves Pignot
Cours Alain de Bock, Paris
The Edgemar Center for the Arts, Los Angeles (Etats-Unis)